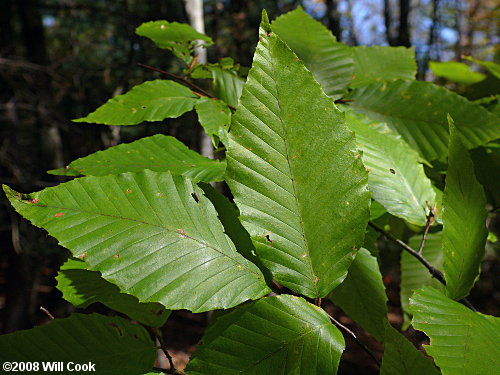 American Beech is a fairly common large tree of rich bottomland forests. The smooth bark, sharply toothed thin leaves with straight veins, and long sharply-pointed buds make this tree very easy to identify. In winter beech trees are easy to spot at a distance, as many pale tan dead leaves are retained on the trees all winter.
Carroll Co., VA 10/26/08.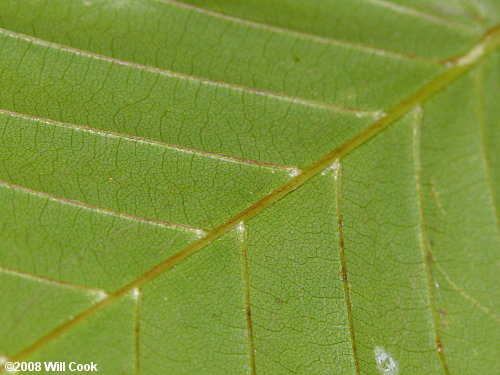 The typical var. grandifolia occurs at mid-high elevations in the mountains. This variety's leaves are not hairy beneath or hairy only along the veins.
Carroll Co., VA 10/26/08.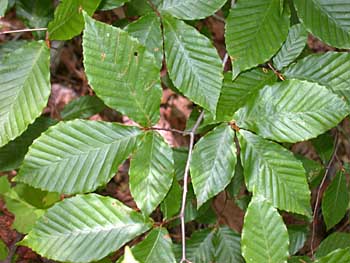 In the Piedmont and Coastal Plain of North Carolina var. caroliniana (Loudon) Fernald & Rehder is the only variety. Its leaves are white-fuzzy beneath.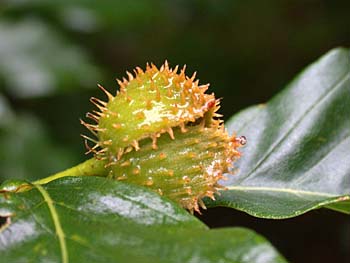 The nuts, which ripen in fall, are borne in small spine-covered woody husks. Durham Co., NC 6/8/03.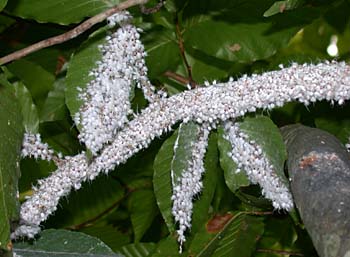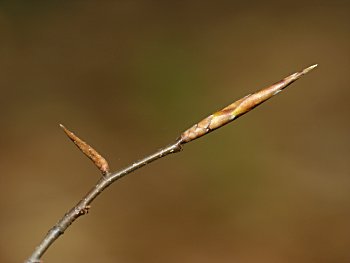 The distinctive leaf buds are very long and sharply pointed.
Durham, NC 3/28/07.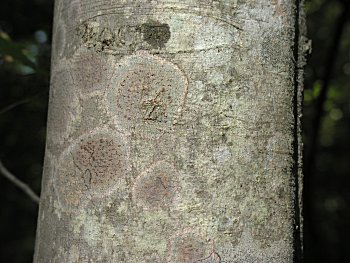 The distinctive pale gray bark is very smooth. It is often covered with many species of lichens.
Orange Co., NC 10/15/06.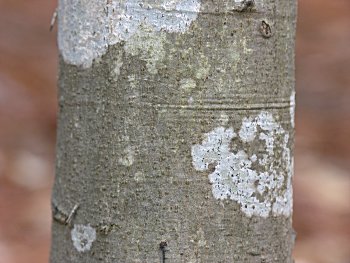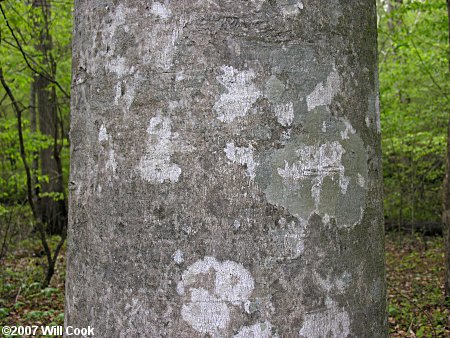 The bark remains nearly perfectly smooth even on very large trees, except when carved by humans.
Jones Co., NC 4/14/07.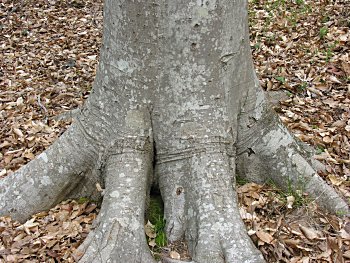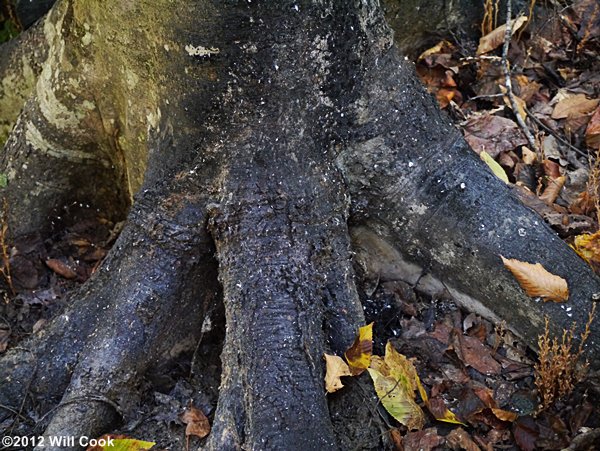 It seems everybody loves a beech — trunk bases are often stained blackish by Beech Blight Aphids; Beechdrops (Epifagus americana), parasitic on the roots of beeches, are often seen sprouting nearby (bottom right of this photo).
Durham Co., NC 10/6/2012.