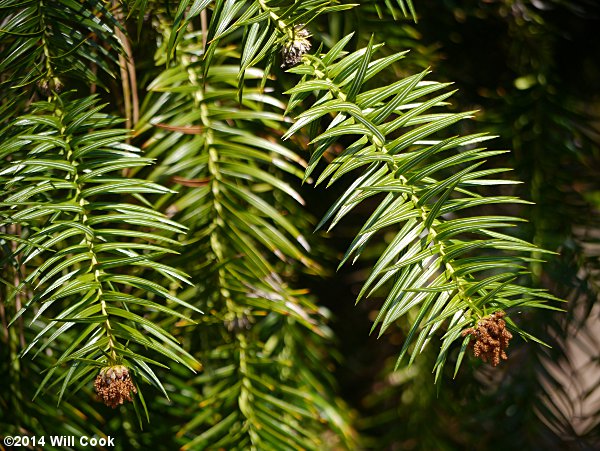 China-fir is an uncommonly planted ornamental medium-large evergreen tree. In North Carolina it can escape from cultivation, but only rarely so. Native to China, the stiff, sharp, alternate evergreen leaves have only the slightest resemblance of those of fir (Picea spp.), to which it is not closely related. Instead it is in the cypress family, more closely related to juniper and bald-cypress.
Saplings could possibly be confused with Japanese Plum-yew (Cephalotaxus harringtonia), a much smaller stature shrub that more commonly escapes from cultivation.
Raleigh, NC 4/1/2014.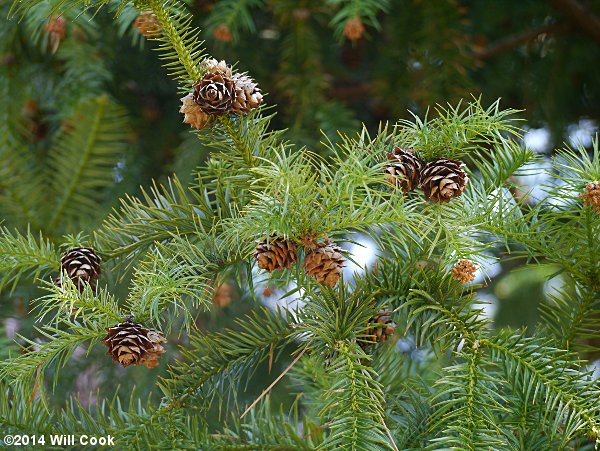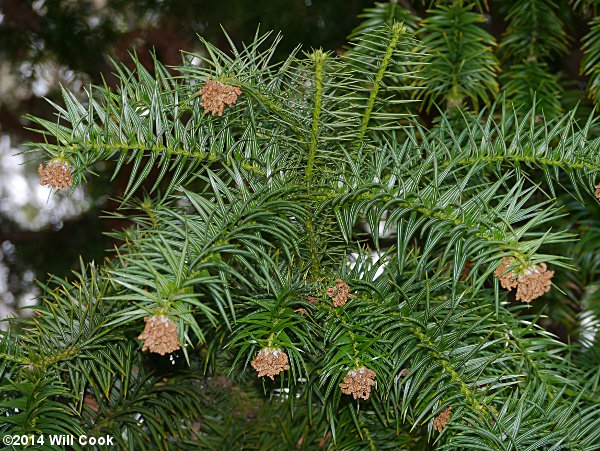 Pollen cones appear at the tips of branches.
Note the two parallel white lines on the upper surface of each leaf. The undersurfaces are more broadly marked with white.
Raleigh, NC 4/1/2014.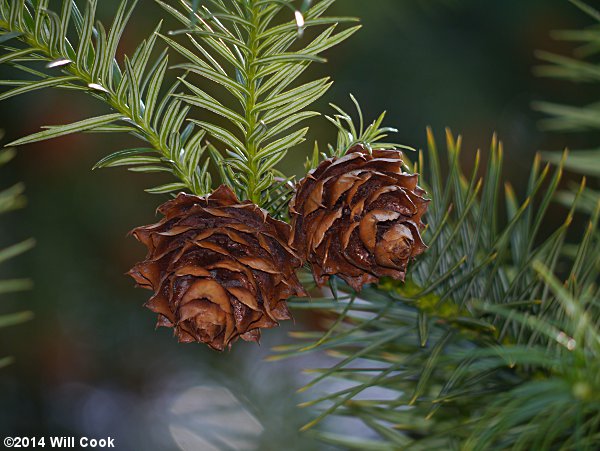 The female cones resemble short Douglas-fir (Pseudotsuga spp.) cones, though China-fir is in a different family.
Raleigh, NC 4/1/2014.