Salvia hispanica (Chia)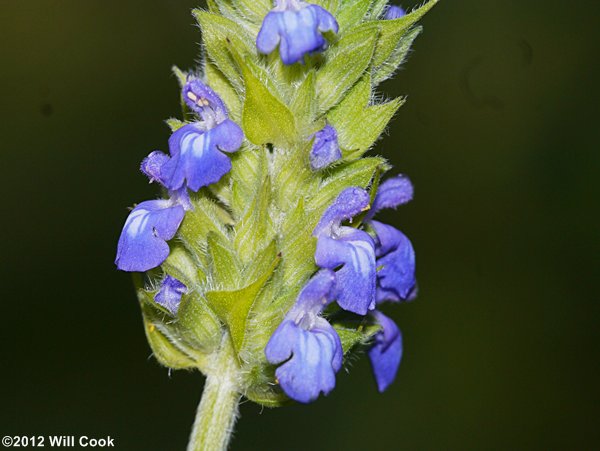 Famous for the chia pet commercials in the 1980's (ch-ch-ch-chia!) and more recently for its mucilaginous seeds being considered a "superfood", this large Salvia is native to southern Mexico and Guatemala. Flowers in late fall, but killed by frost, so does not set seed in much of the US. Though you may not get any seeds, the dried leaves make a delicious tea. I planted this in my yard for fun and was surprised at how large and vigorous the plants are - over 6' tall. (I had no idea they got that big, since my only exposure to the plant was in the form of chia pets.) Fortunately frost was late, so mine survived long enough to produce masses of small but beautiful blue flowers. Despite the name, this Salvia is not native to Spain (Hispania in Latin).
Durham, NC 11/17/2012.