Polystichum acrostichoides (Christmas Fern)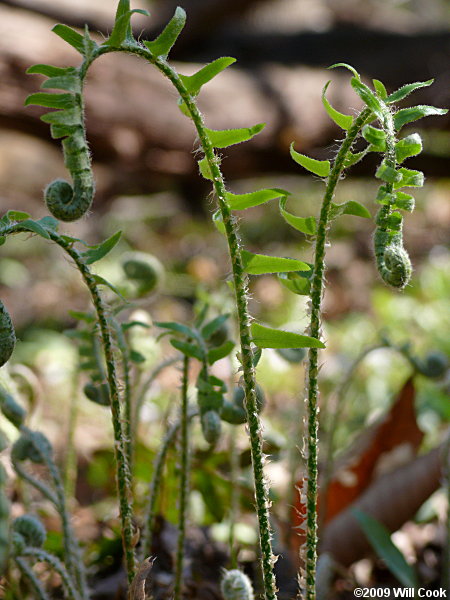 Probably our most common and familiar fern, Christmas Fern is so named because it's green at Christmastime and can be used for decorations. The leaflets are also shaped somewhat like Christmas stockings!
Orange Co., NC 4/4/09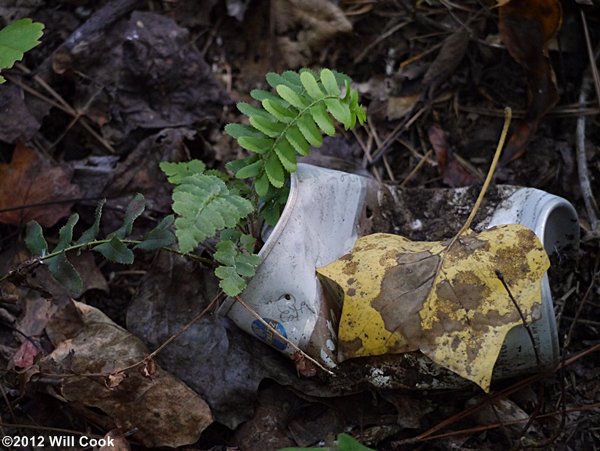 Growing inside an unusual habitat - an old Schlitz beer can!
Durham Co., NC 10/6/2012.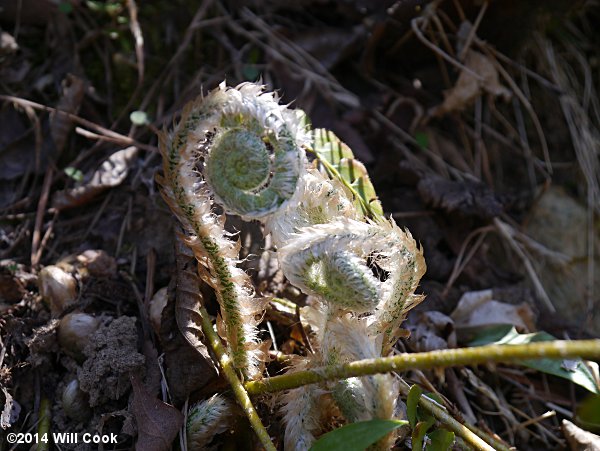 The new leaves ("fiddleheads") unroll in early spring.
Durham Co., NC 4/5/2014.