Sicyos angulatus L. (Bur-cucumber)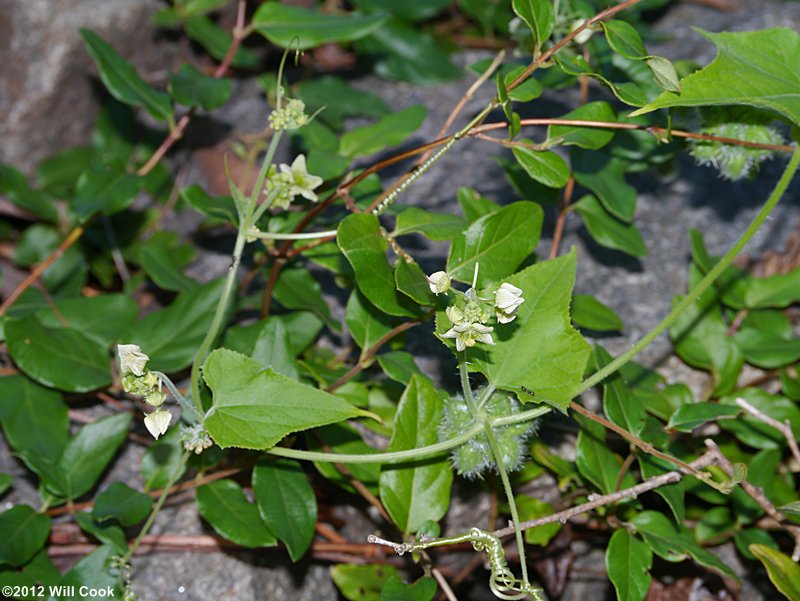 Bur-cucumber, sometimes called Nimble-Kate, or Star-cucumber, is found throughout North Carolina at the edges of moist woods. This native annual, resembling and related to the true cucumber (Cucumis spp.), is found in scattered locations throughout North Carolina, usually at the edges of wet woods.
Bur-cucumber can be weedy and is even considered a noxious weed in three states (Delaware, Indiana, Kentucky).
Durham Co., NC 9/9/2012.