Phyllocnistis - Leaf Blotch Miner Moths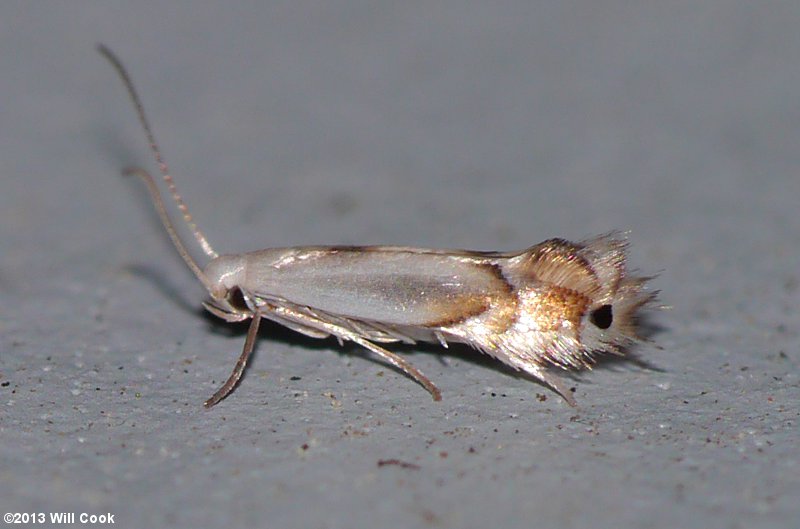 This may be the smallest moth I've ever seen, with a total length of about 2 millimeters. This genus of tiny moths in the Gracillariidae family includes many species that look identical or nearly so, but are differentiated by host plant. The one at left could be one of several species, or possibly an undescribed species. They're just too similar to be sure. The larvae create tunnels inside of leaves, causing much damage, but the adults are amazing to behold.
Durham, NC 9/19/2013.