Scopula limboundata - Large Lace-border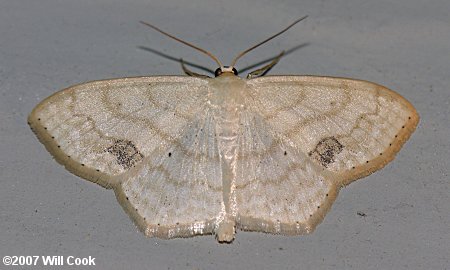 This common and beautiful moth is fairly easy to recognize but has highly variable amount of "jeweling" on the wings, from none, as in the next photo (form enucleata), to heavily bejeweled, as in the photo two down. All forms are largish pale moths with wavy tan lines and usually a black spot near the center of all four wings. The black spot is sometimes missing in the forewings, as here, but almost always present in the hindwings.
The caterpillars (not shown), which look like brown sticks, feed on a wide variety of plants, from elm and cherry trees to dandelions and cinquefoil.
Durham, NC 5/23/07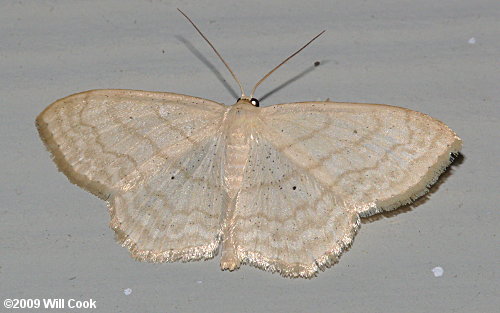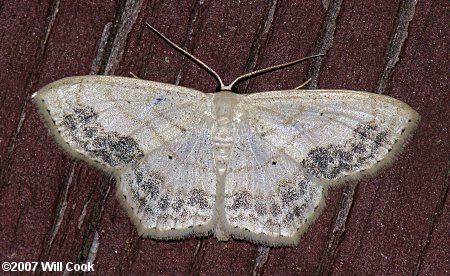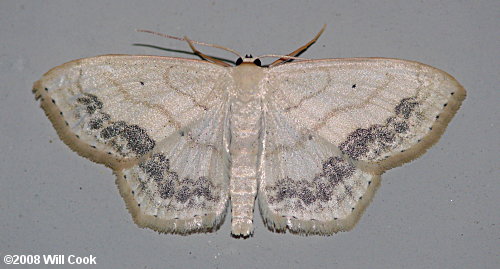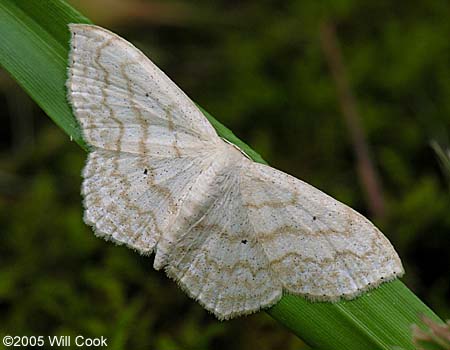 form enucleata - Wake Co., NC 6/4/05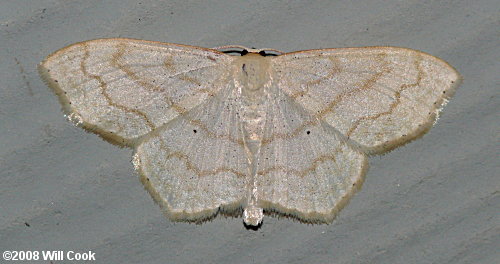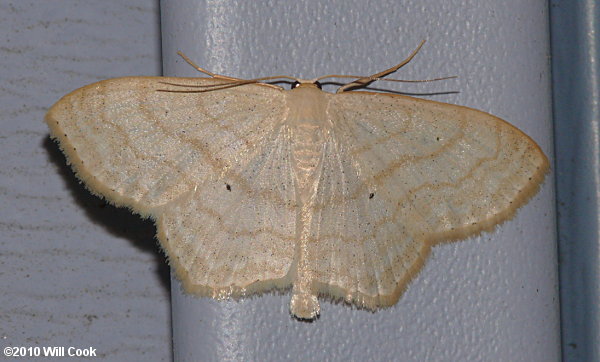 Form enucleata (without the lacy border).
Carroll Co., VA 6/6/10.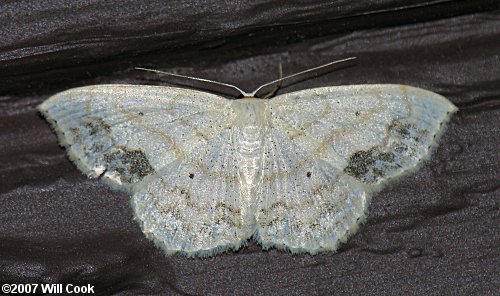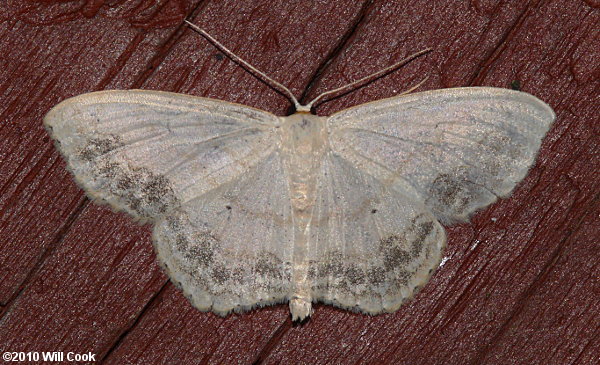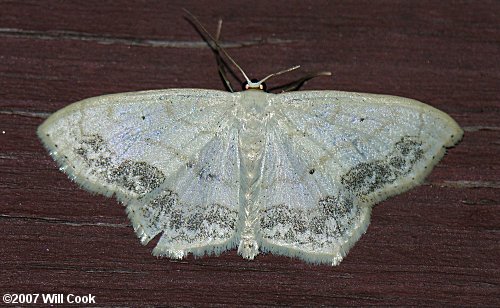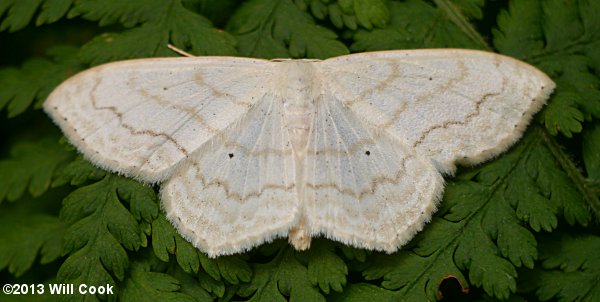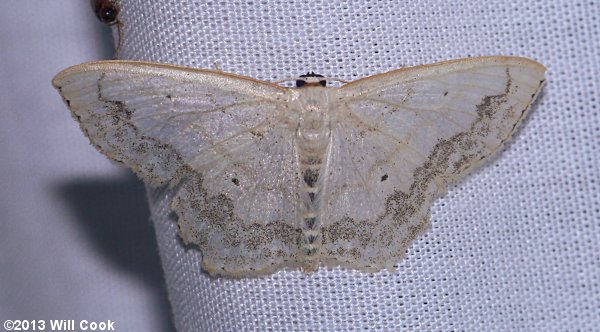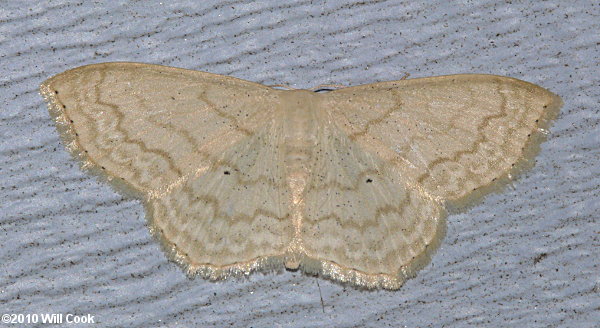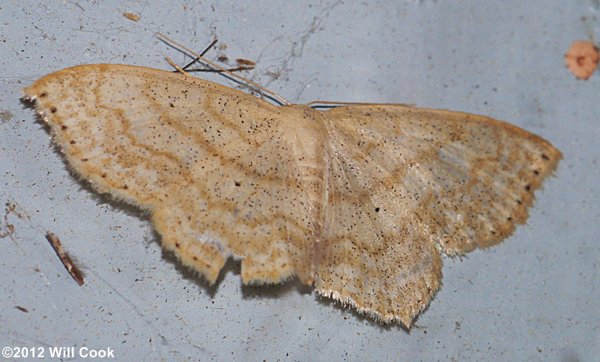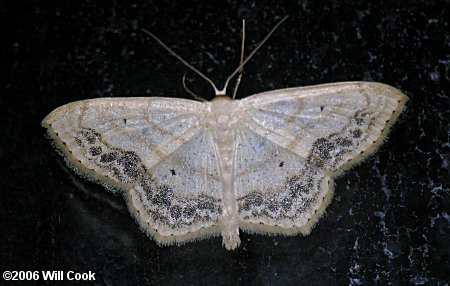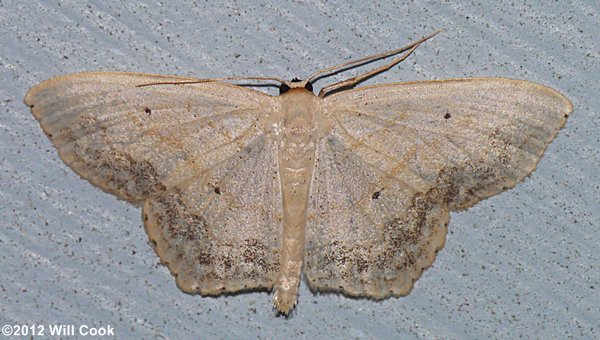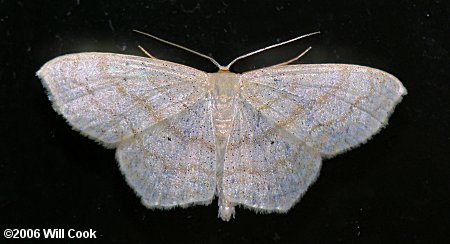 form enucleata - Carroll Co., VA 9/3/06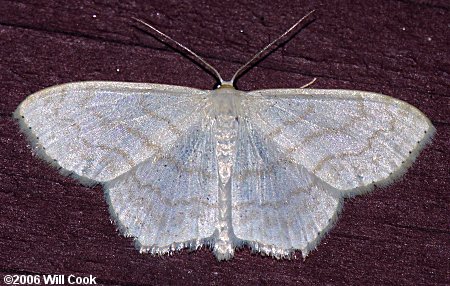 form enucleata - Carroll Co., VA 9/22/06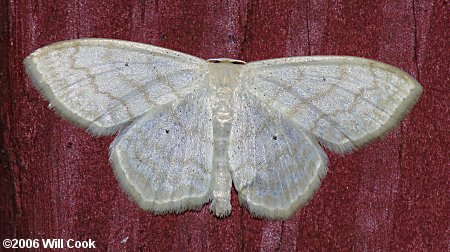 form enucleata - Carroll Co., VA 9/23/06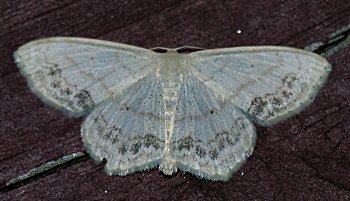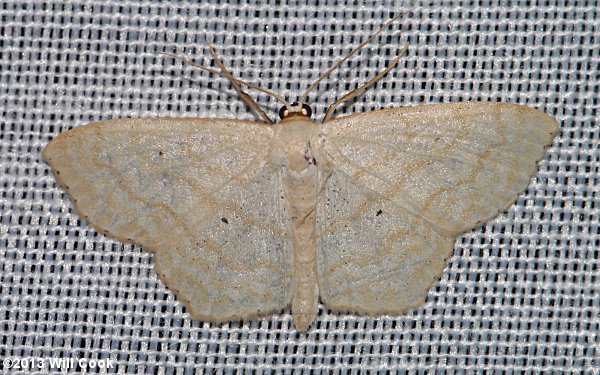 Columbus Co., NC 9/28/2013