Automeris io - Io Moth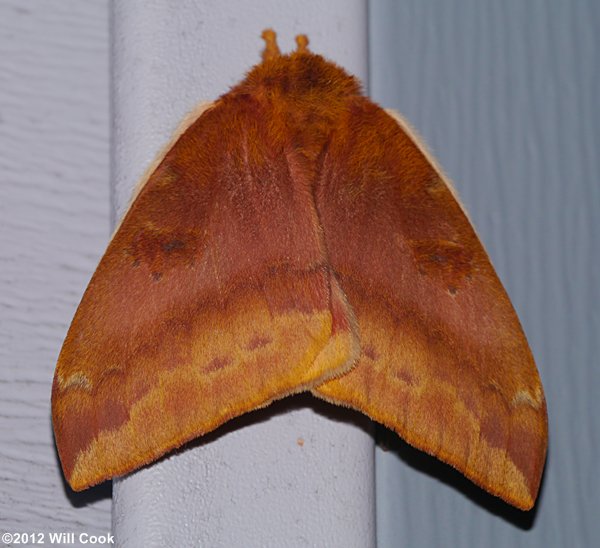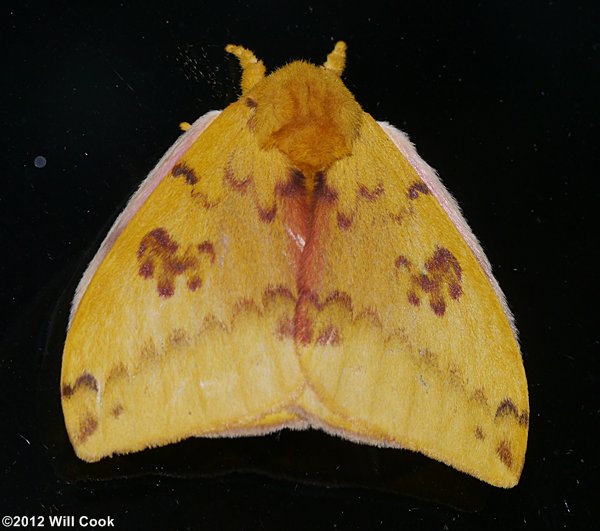 This common brightly colored moth is yellow with ruddy markings.
Carroll Co., VA 7/4/12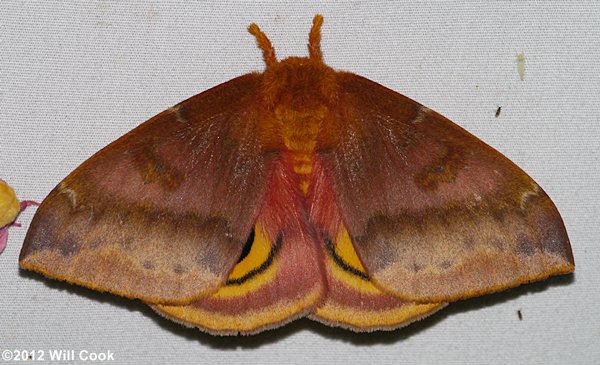 This one is unusually reddish colored.
Watauga Co., NC 7/1/12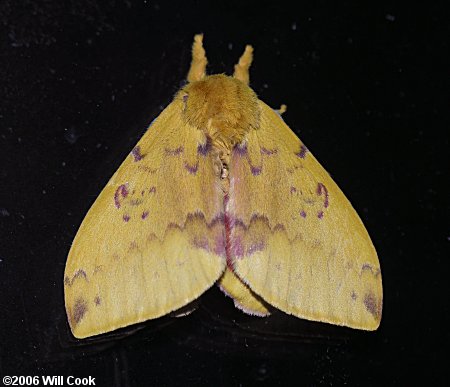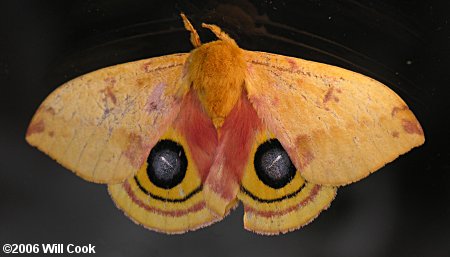 When the forewings spread open giant eyes appear! This may serve to scare off potential predators.
Carroll Co., VA 7/4/06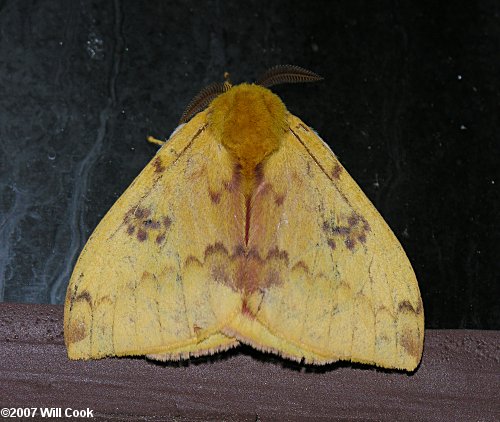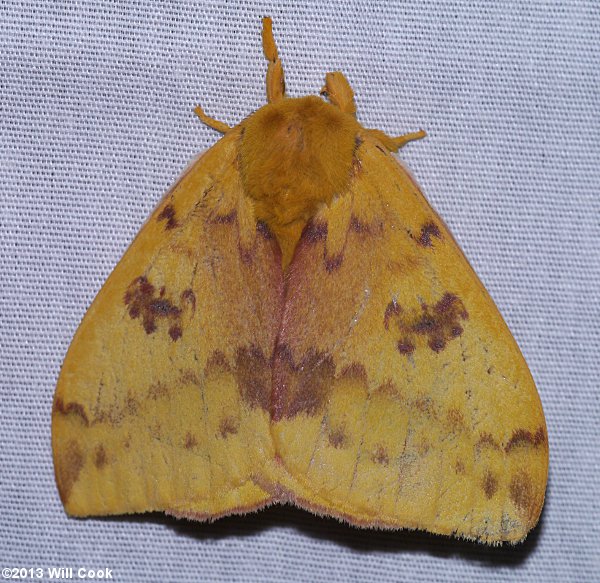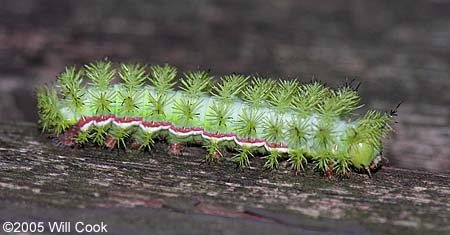 Caterpillar. Might be a little prickly going down a bird's gullet.
Carroll Co., VA 9/3/05