Antaeotricha leucillana - Pale Gray Bird-dropping Moth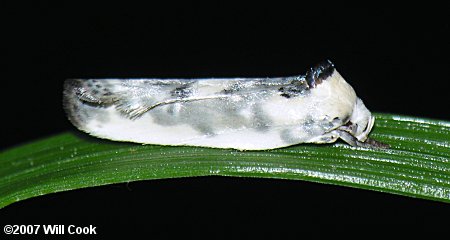 True to its name, this common moth looks like a bird dropping. Compare with the similar Antaeotricha schlaegeri - Schlaeger's Fruitworm Moth, another bird-dropping mimic. The two species are so close that I probably have misidentified some on this page. Antaeotricha leucillana is a little smaller, but the markings are only subtly different.
Granville Co., NC 4/29/07.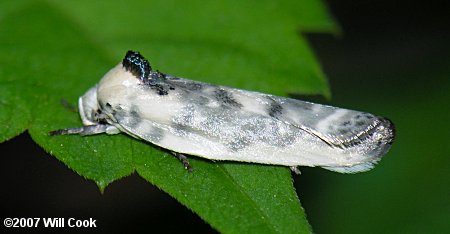 Granville Co., NC 4/29/07. Same individual as above.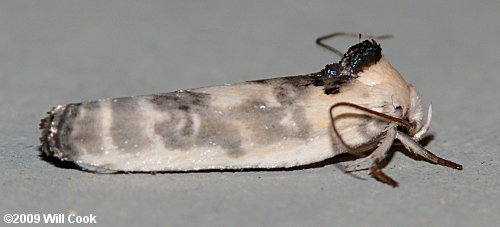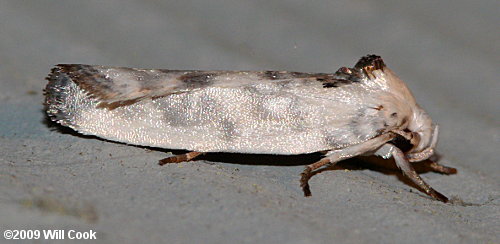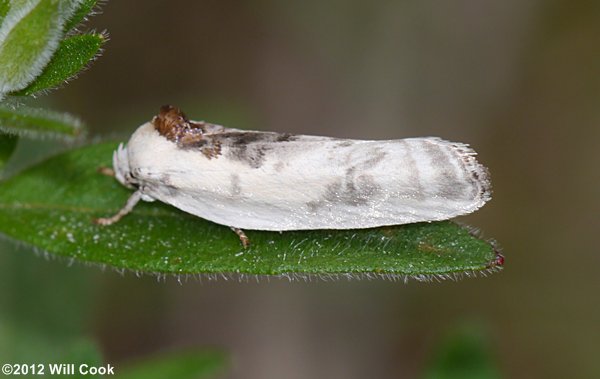 Granville Co., NC 5/20/12