Green Lacewing (Chrysoperla rufilabris)

Green Lacewing is a common garden insect in the Neuroptera: Chrysopidae. This is the tan winter form.
Durham, NC 3/2/06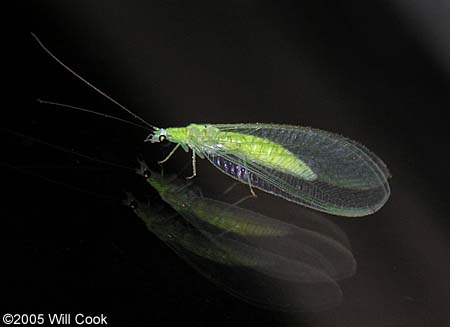 Green summer form.
Carroll Co., VA 8/13/05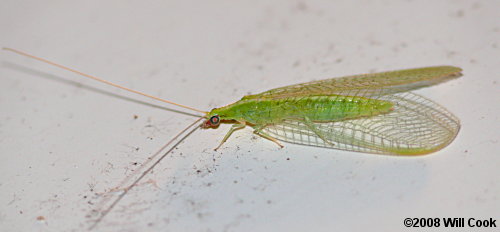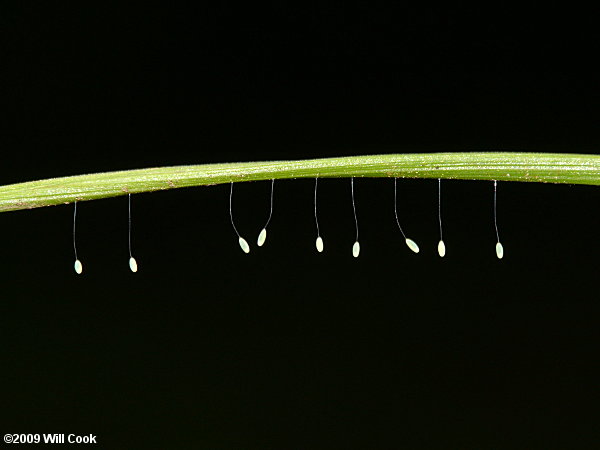 Lacewing eggs are on long stalks.
Granville Co., NC 5/25/09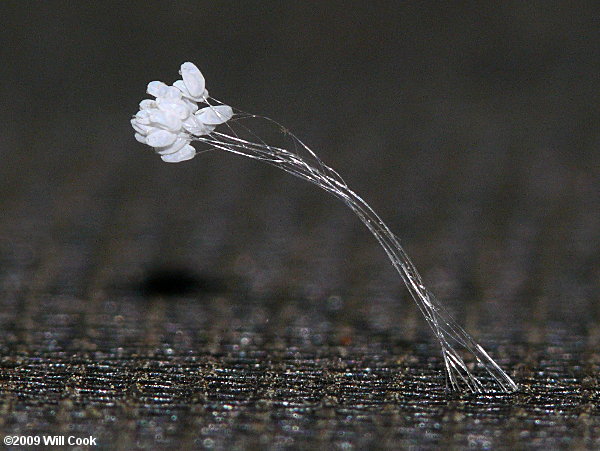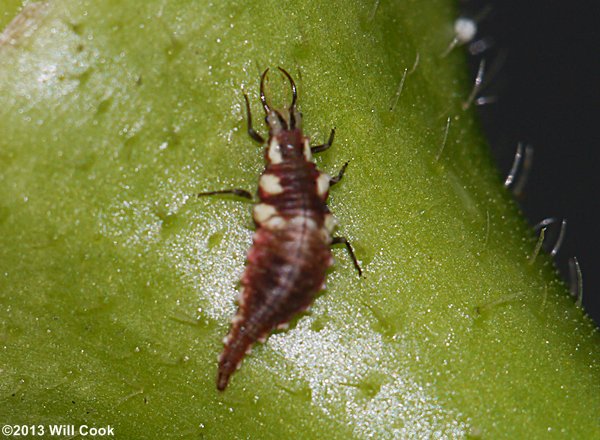 Green Lacewing larvae are fearsome predators of garden pests like aphids and whiteflies. Look at those pincers!
Durham, NC 8/7/13