Common Wood-Nymph (Cercyonis pegala)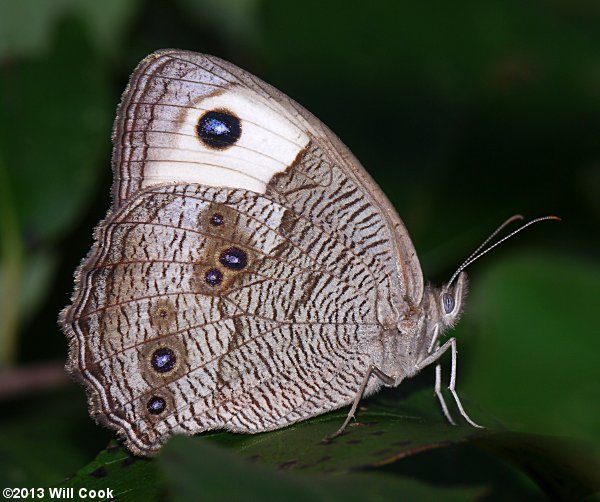 Common Wood-Nymph, the largest satyr in North Carolina, is very easy to identify at a distance thanks to the large creamy patch surrounding the forewing eye spots.
Durham Co., NC 8/23/2013.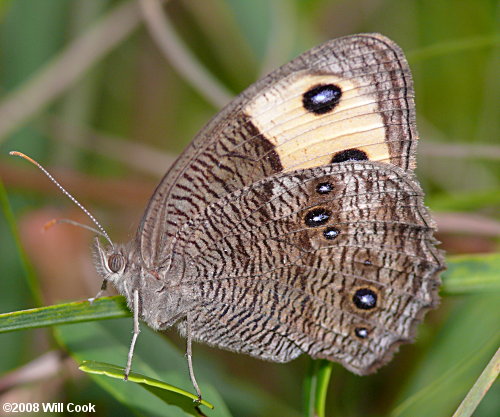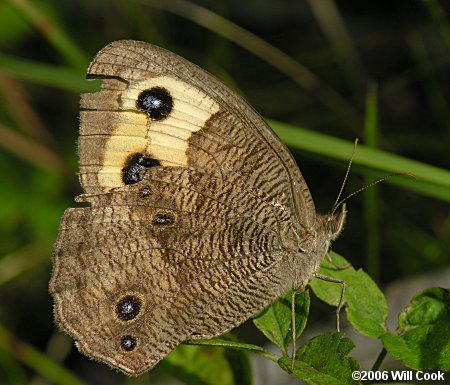 As the missing wing section shows here, the pattern is repeated on the upper surface of the forewings.
Alleghany Co., NC 9/3/06.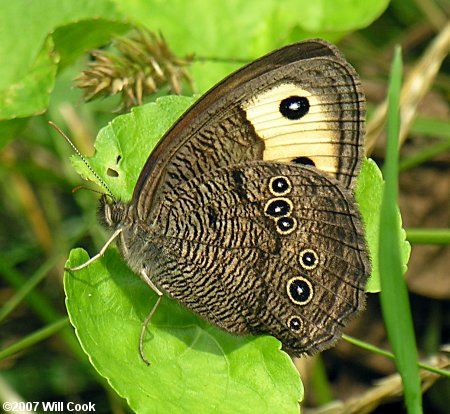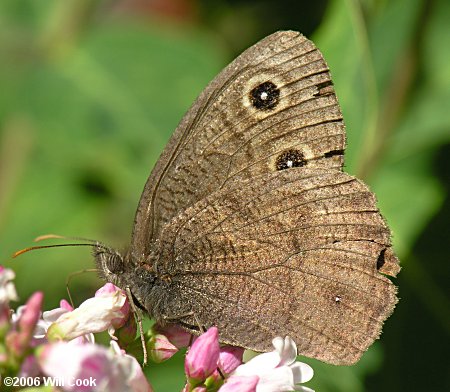 The ones in Oregon look so different from the ones in North Carolina that they're almost unrecognizable.
Jefferson Co., OR 8/1/06.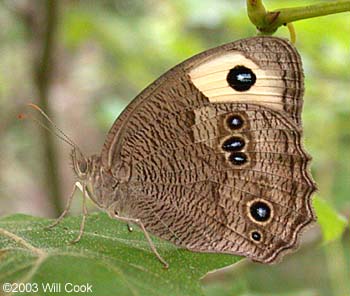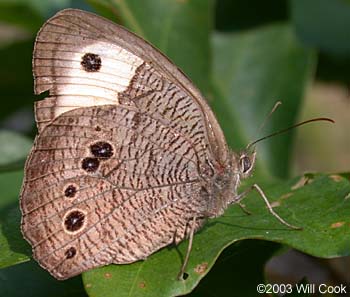 A worn example.
Durham Co., NC 8/18/03.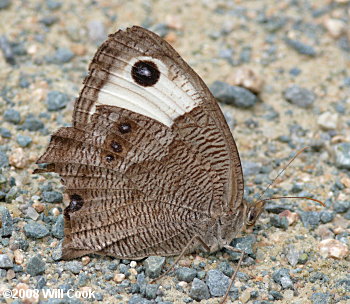 A seriously worn-out example, perhaps with the hindwing bitten off by a predator such as a bird.
Chatham Co., NC 9/20/08.